Directed by: BARBARA LODEN
1970, TSPDT Rank #375
Towards the beginning of Barbara Loden's sole directorial feature, we see the director, writer, and star of this film as a woman in white, walking down a black coal road lined with lush greenery. After an opening sequence which sets up the film's poor Appalachian setting in a series of brief shots in a cramped working-class home with a screaming baby, this image - a long shot as well as a very long take - is at once profound, beautiful and mysterious. Where is this woman going? Is she running away from the squalid home she's been living at? Is she going to take charge of her life and transcend the harsh working-class life she's been born into?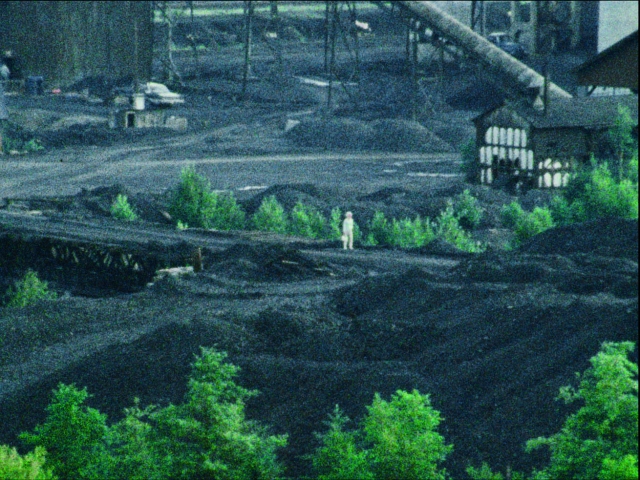 Wanda
initially seems to raise these questions, but its mentality is ultimately not such an obvious feminist rallying cry, as you might expect from an independent film made by a female director in the early 1970s. Instead, it's a very personal meditation on what it means to be a person adrift - with no direction in life and no clear identity. In
Wanda
, Loden's title character looks for direction and thinks she's found it in a petty criminal whom she refers to as "Mr. Dennis", a cruel, stupid petty criminal who has dreams of robbing a bank but no aptitude for crime whatsoever. Nevertheless, Wanda willingly allows Dennis to control her life - telling her what to do, what to wear, and eventually convincing her to help him in his doomed robbery scheme.
Michael Higgins, the actor who plays Mr. Dennis, was the only professional actor in the film besides Loden. Combined with the film's low-budget, its grainy 16mm look and hard-luck settings,
Wanda
has all the makings of a political statement. However, while Loden didn't completely turn a blind eye to the societal conditions that shape people like Wanda, the main focus is on the psychology of her main character. With the low-budget production values and questionable results of many of the amateur performances in the film,
Wanda
isn't a perfect film by any means, but it's a priceless historical snapshot of its era (particularly in coal country) as well as a strong character piece. In its thematic goals and tone, it has in a lot in common with Bob Rafelson's
Five Easy Pieces
- only with a woman who never had anything rather than a man who had everything and threw it away.
The Criterion Collection has just come to the rescue and restored this rare film for release on DVD and Blu-ray! Find it here: https://www.criterion.com/films/29450-wanda