It's that time of year again - the new TSPDT list update has just been published! Despite all of the hardships and bad news of the past year, there was a silver lining in that I had my most productive year of blogging since I first started this project 11 years ago. It's still not easy to find the time to keep the blog the going, but over the course of the past year, I rediscovered the joy of watching a movie and hammering out a review shortly after. As you can see in the list below, I watched 42 new movies towards my quest over the course of the past year. This year, I hope to at least keep the same pace going, if not surpass it.

Thankfully, the new list update also gave me a slight push forward. Of the 25 new films added to this list this year, I've seen already seen a whopping 15. (I'll be posting a retrospective review of at least one of those within the next week or two.) Of course, I always lose some as well, but I still scored a net gain of 4 films, putting my current total at 732/1000. Almost 3/4 of the way there!
As always, thanks to Bill Georgaris for putting this amazing list together. Check out the details of its creation and the latest update here: http://theyshootpictures.com/gf1000.htm
And you can keep detailed tabs on my viewing activity here: https://letterboxd.com/Wisejake237/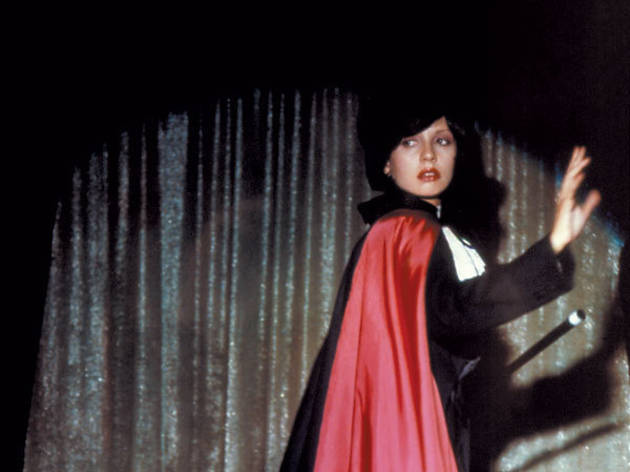 January-March 2020
686. Chelsea Girls (1966, Andy Warhol)
687. That Obscure Object of Desire (1977, Luis Buñuel)
688. Los Olvidados (1950, Luis Buñuel)
689. Celine and Julie Go Boating (1974, Jacques Rivette)
690. The Piano (1993, Jane Campion)
691. Local Hero (1983, Bill Forsyth)
692. The Adventures of Prince Achmed (1926, Lotte Reiniger)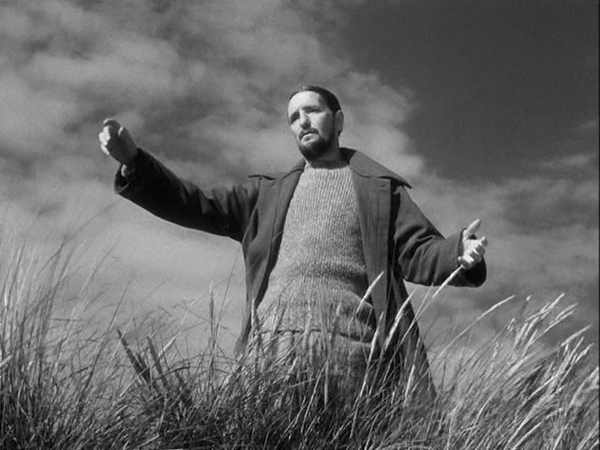 April 2020
693. If... (1968, Lindsay Anderson)
694. O Lucky Man! (1973, Lindsay Anderson)
695. Voyage to Italy (1953, Roberto Rossellini)
696. Day of Wrath (1943, Carl Theodor Dreyer)
697. Ordet (1955, Carl Theodor Dreyer)
698. Gertrud (1966, Carl Theodor Dreyer)

May 2020
699. Triumph of the Will (1935, Leni Riefenstahl)
700. Shoah (1985, Claude Lanzmann)
701. JFK (1991, Oliver Stone)
702. W.R.: Mysteries of the Organism (1971, Dusan Makevejev)
703. Orlando (1992, Sally Potter)

June-July 2020
704. Sansho the Bailiff (1954, Kenji Mizoguchi)
705. The Life of Oharu (1952, Kenji Mizoguchi)
706. Orpheus (1950, Jean Cocteau)
707. Vivre sa vie (1962, Jean-Luc Godard)
708. Hana-bi (1998, Takeshi Kitano)

August 2020
709. Dekalog (1988, Krzysztof Kieslowski)
710. The Last Laugh (1924, F.W. Murnau)
711. Dr. Mabuse, The Gambler (1922, Fritz Lang)
712. Naked (1993, Mike Leigh)
713. The Sacrifice (1986, Andrei Tarkovsky)
714. A Separation (2011, Asghar Farhadi)
September-November 2020
715. The Saragossa Manuscript (1965, Wojciech Has)
716. Sátántangó (1994, Béla Tarr)
717. Van Gogh (1991, Maurice Pialat)
718. Tropical Malady (2004, Apichatpong Weerasethakul)
719. Uncle Boonmee Who Can Recall His Past Lives (2010, Apichatpong Weerasethakul)
720. Miller's Crossing (1990, Joel & Ethan Coen)
721. The Servant (1963, Joseph Losey)
722. The Piano Teacher (2001, Michael Haneke)

December 2020 - January 2021
724.
Caché
(2005, Michael Haneke)